Carmen Tu

McMaster University
Title: Comparing Plot Structure and Character Agency in Mimetic vs. Diegetic Narratives
Abstract (long version below): Traditional plot models, such as the five-act model and the hero's journey, do not describe plot differences between mimetic and diegetic narratives. We present a cross-modal analysis of plot structure based on the character's emotional trajectory in a story to quantify similarities and differences among folk tales, novels, films, and video games. We observed that plot length can be similar across diegetic and mimetic narratives, but that the emotional progression of a protagonist (e.g., their agency) varies significantly. Our analysis demonstrates that a plot model based on protagonist psychology can detect both similarities and differences in plot structure across various media formats.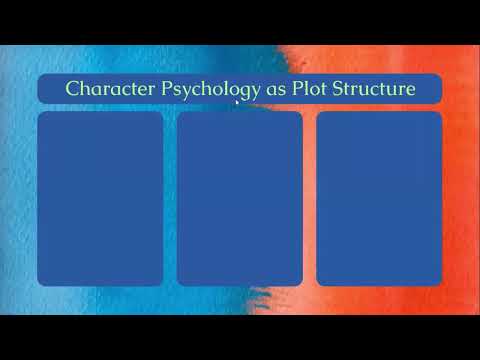 Long abstract
Introduction
The present study is a novel cross-modal analysis of plot structure, examining both short vs. long forms of narrative and diegetic vs. mimetic forms. The analytical method is based on two related approaches to plot structure from our lab that examine the character mediation of plot structure. The more descriptive approach is called the Resonator model, which models the plot of a story as a series of up-and-down "shifts" reflecting the changing psychological state of the protagonist throughout the story. A positive shift represents a change in the direction of positive emotion, whereas a negative shift represents a change toward negative emotion. A plot is comprised of a series of oscillations between positive and negative shifts. The more explanatory approach is called the Embodied Plot model (Tu & Brown, 2020), which proposes that the structure of a plot is predicated on the protagonist's problem-solving dynamics throughout a story. The model describes a sequence of 14 plot components, eight of which are protagonist-driven cognitive processes that are part of the protagonist's problem-solving cycle, including emotional appraisals, motivation, decision making, goal formulation, planning, action, and outcome evaluation.
Brown & Tu (2020) analyzed 288 Grimm Brothers' fairy tales and the corpus of 182 Afanasyev Russian folk tales to validate the Resonator model. They were able to define a number of plot shapes for these stories based on the oscillatory patterns of shifts. This previous work only examined short folk tales, and so the current cross-media study of plot structure employed our analysis methods to investigate not only folk tales, but novels, feature films, and video games, with the aim of comparing short vs. long formats, and diegetic vs. mimetic formats. To our knowledge, no other empirical study has compared the plot structure and character psychology of narratives formats across such a diverse range.
Methods
We had one rater analyze 12 novels, a second rater analyze 45 feature films, and a third rater analyze 9 video games. We selected what we believed would be the most challenging narratives to analyze in order to test the applicability of our plot models. Each rater graphically mapped out the sequence of major psychological shifts – and therefore the plot arc – of a story based on the psychological story grammar outlined in the Embodied Plot model. After doing so, each rater created a corresponding Resonator timeline of the protagonist's emotional trajectory. From the combined analyses, we obtained the following measures for each story: 1) the total number of shifts, which reflects a story's length, and 2) the proportion of the total number of shifts that are protagonist-driven, rather than storyworld-driven, which is a reflection of the protagonist's agency.
Results
Short vs. long diegetic narratives: Folk tales had a mean of 4.7 emotional shifts, with 59% of them being protagonist-driven. By contrast, novels had a mean of 14 shifts, with 39% of them being protagonist-driven. Hence, the number of shifts reflects the length of a story.
Short vs. long mimetic narratives: Feature films – which had a mean run time of 1.9 hours – had a mean of 11 shifts, with 44% of them being protagonist-driven. By contrast, video games – which had a mean playing time of 22.8 hours – had a mean of 45 shifts, with 46% of them being protagonist-driven. As with the diegetic narratives, the number of shifts reflected the length of the story, thereby demonstrating that our plot models are able to quantify basic differences in story length across media.
Diegetic vs. mimetic narratives: Novels (diegetic) and films (mimetic) had a similar number of shifts (14 and 11, respectively), but the protagonists in films had a slightly larger degree of agency (44% vs. 39%, respectively). For the comparison between novels (diegetic) and video games (mimetic), video games had a significantly greater number of shifts than novels (45 vs. 14, respectively), reflecting their greater length. Protagonists in video games also had more agency than those in novels (46% vs. 39%, respectively). Interestingly, protagonists in folk tales (diegetic) had the largest degree of agency of all of the media formats (59%).
Conclusions
This cross-media study shows that the Embodied Plot and Resonator models are able to reveal key features of plot structure across narrative media. First, the number of emotional shifts of the protagonist in a story is a marker of the length of a narrative format, spanning from folk tales to films to novels to video games. Next, we were able to see significant differences in protagonist agency across media, from novels to films to video games to folk tales. The protagonists of folk tales were a stand-out with regard to their high degree of agency. The current exploratory analysis is a first attempt to quantify differences in plot structure and protagonist agency across narrative media that vary in both length and diegetic/mimetic formats.